Prime Minister challenges Samoan teams at World Nines launch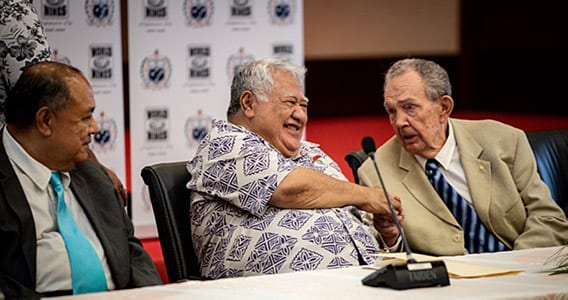 Prime Minister, Tuilaepa Dr. Sailele Malielegaoi, has challenged Samoa's teams to win the inaugural World Nines rugby league tournament Samoa will host in October.
Tuilaepa issued the challenged during the launch of the World Nines Rugby League Samoa 2020 at T.A.T.T.E. Building on Tuesday.
Tuilaepa said Samoa needs tournaments such as the World Nines to develop local rugby league talent.
He highlighted that fact that 47 per cent of rugby league players in NRL are from the Pacific islands, many of them Samoans.
Tuilaepa added that Samoa hosting the rugby league tournament will also benefit the tourism industry.
"As host nation of the tournament, it will bring economic benefits for hotel owners, local businesses, and also more flights for our local aircraft."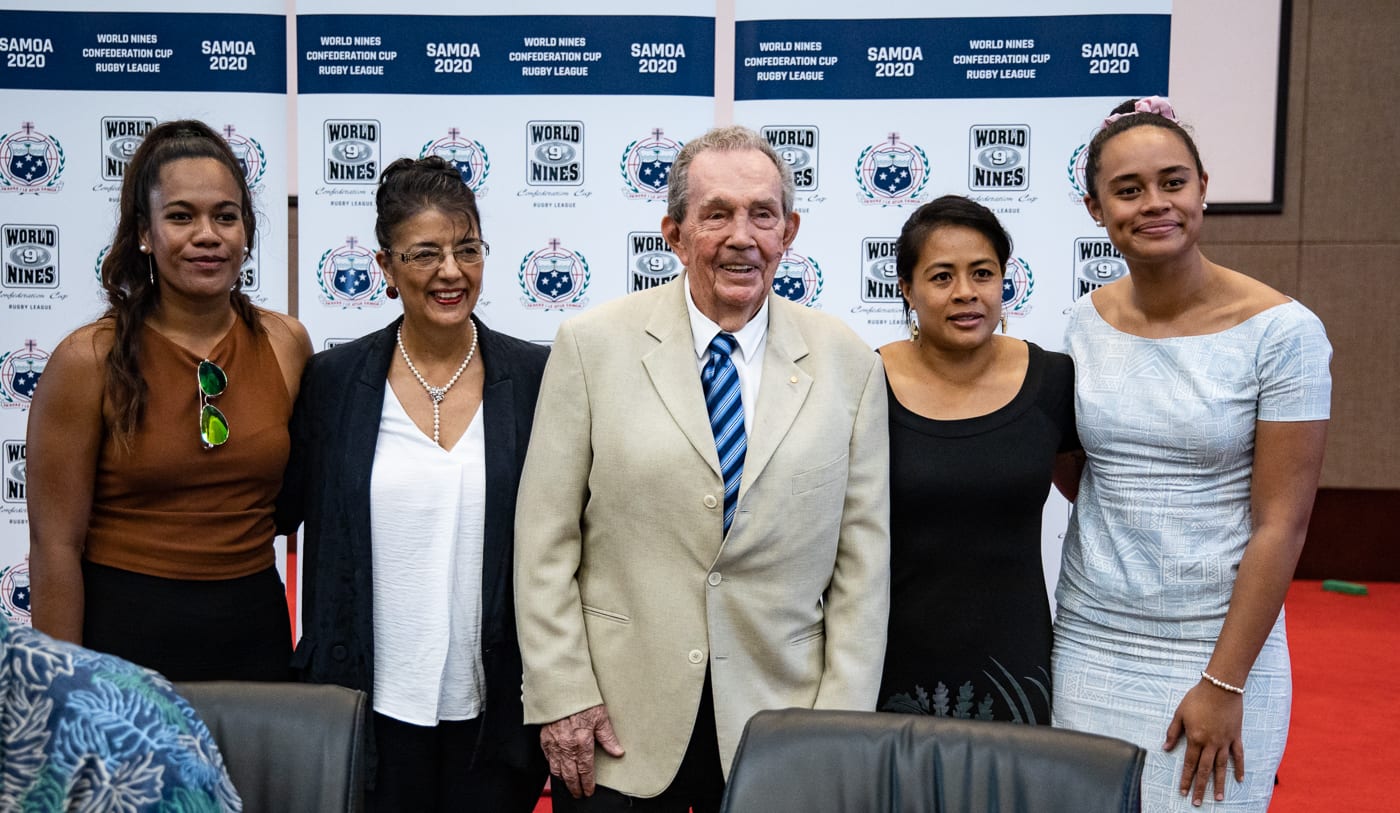 The four-day, tournament, an International Rugby League-sanctioned event, is the brainchild of respected rugby league identity, Paul Broughton. He was joined by rugby league administrator and a legend of the game, Phil Gould at the launch.
Bev Broughton said Samoa hosting the tournament is a historic event both for Samoa and also the world sanctioned calendar for World Rugby League.
"This is an internationally sanctioned event that includes both men and women's teams. Rugby league for women is a very fast growing sport.
"The countries involved are yet to be confirmed but of course Samoa's men and women's teams are leading the way in being part of the tournament.
"But for the first time in history the People's Republic of China and India will have teams in the World Nines Rugby league. We are set to announce the teams shortly and we have a big commitment here in Samoa."
She added that Samoa is featured as a tourism destination, sporting destination and Samoa has excellent sport facilities which we understand will increase in the future.
"We will be streaming the tournaments worldwide and that will promote Samoa in a way that people will know of your country.
"We expect these teams will bring with them large number of supporters and of course we will look at the hotel rooms and the capacity it holds. 
"In terms of eligibility we are targeting new and emerging talents and that means there cannot be a registered National Rugby League player current or former or Super League."